COVID-19 and Georgia State Parks & Historic Sites
Georgia State Parks & Historic Sites is actively monitoring COVID-19 and its impact on our state. Below are the most updated steps we are taking to protect visitors, staff, and all Georgians.
Governor Kemp's Executive Order identifies outdoor activity as an essential activity, so long as visitors maintain proper social distance and follow established CDC Guidelines.
Some parks are experiencing large crowds on weekends. Park staff may temporarily limit access to ensure social distancing and protect the health of the public and our employees. Please understand that admission may be limited for several hours and will reopen once there is available capacity.
---
Last updated 08/3/20 10:00am
State Parks Remain Open
We know being in nature is comforting, so most State Parks and Historic Sites remain open. Trails, boat ramps, fishing docks, campsites, cabins, and golf courses remain open, allowing you to enjoy being outside. However, we need everyone's help in social distancing and following guidelines. Please consider staying in your community and visiting your local park. Visiting Georgia's most well-known state parks is not recommended at this time. We are fortunate to have a large State Park System covering more than 84,000 acres, so we recommend exploring lesser-known or close-to-home parks and historic sites.
State Park Visitor Centers and Historic Sites are Now Open
Historic site museums and trails/grounds are now open to the public.  Some social distancing restrictions may still apply.  State Park visitor centers are now open during regular operating hours Monday through Thursday. Rangers continue to staff the Visitor Centers and provide assistance over the phone and through web-based resources.
Reservations
Overnight guests may pay remaining balances online and enjoy convenient self-check-in using the RA Camping App (Apple Devices or Android Devices) before going straight to their cabin, campsite or yurt. If checking in to a locked facility, call park offices to receive additional instructions. If you prefer, you may also contact the park office to pay your balance.
Trails, Boat Ramps, and Other Day-Use Activities
Visitors can enjoy hiking, biking, kayaking, disc golf, fishing, camping, and most other outdoor recreation. Parks may temporarily limit access for several hours on busy days if capacity is reached. Some parks may limit access to trails in order to maintain social distancing. Some boat ramps may also limit access if parking reaches capacity. Beaches are open but social distancing is strictly enforced. Some restrooms and campground bathhouses may be closed. Help us keep parks open by following CDC guidelines for social distancing, as well as park rules and regulations.
Playgrounds, Splash Pads, and Rentals
Most playgrounds and fitness equipment are now open to the public. Social distancing and CDC guidelines are still highly recommended. Splash pads remain closed. Boat rentals are now available at some parks with some limitations and restrictions. Another recreational equipment rental is still suspended, including bikes, mini-golf, and disc golf equipment.
Swimming Pools
All swimming pools at Georgia State Parks will be closed for the entire Summer 2020 operating season.
Social Distancing Required
Georgia State Parks strongly requires guests to practice social distancing and follow guidelines for hygiene while visiting the parks. When planning a trip to a state park, we encourage you to visit one near your home.
This applies to our Park Rangers as well. They are passionate about their jobs and providing opportunities for people to recreate in but their health and well-being is important too. Most of our staff will be patrolling by vehicle and be available by phone.
Daily $5 ParkPasses can be purchased online, on mobile devices using the QR code at self-pay stations located throughout every park.
Purchase daily ParkPass online
Sanitation
Safety is our utmost priority, so we want to assure you that facilities are being properly sanitized and restrooms are well stocked with soap. Our staff and volunteers have significantly increased the number of times that public areas are cleaned. We are sanitizing bathrooms, door handles, railings, and other high traffic areas in accordance with public health guidelines.
Programs
Ranger-led programs are offered at some sites but all programs require pre-registration.  To find an upcoming event near you, please view the events page.  Some Ranger-led programs have been rescheduled or postponed to comply with the CDC's guidelines for proper social distancing. Our Interpretive Rangers are working to create free educational content to help school children continue learning from home.
Golf Courses
Golf courses are open. Our clubhouses and pro shops are closed to walk-in traffic, but staff remains available on-site and available by phone to assist you. You may reserve and pay for a tee time by calling the clubhouse directly, or by booking online through each course's website. We require all golfers to follow CDC guidelines and use proper social distancing when playing. Our staff is taking all possible actions to make the course a safe place to play. These include modifying bunker rules, limiting tap-in requirements so golfers are not required to reach their hands in the cup, and cleaning carts after each use.
Groups
Group shelters and picnic shelters have capacity limits based on their size, according to the Governor's Executive Order and to encourage social distancing.
In other areas, Park Visitors should not gather in groups of more than 25 and maintain social distancing.
Dining Facilities
Dining facilities at all Georgia State Park Lodges are now open to the public.
Personal Protective Equipment (PPE) Responsibility
Think Twice
The potential impact on recreational waters, streams and natural areas. Keeping state water clean.
Safe Handling & Disposal
Safe disposal and cleaning wipe litter awareness. Guidance for people who are fear-based littering, an option for self-disposal of contaminated PPE's.
Waste To Water
The impact of improperly disposed of PPE's in parking lots and the effect they may have on the storm drain system.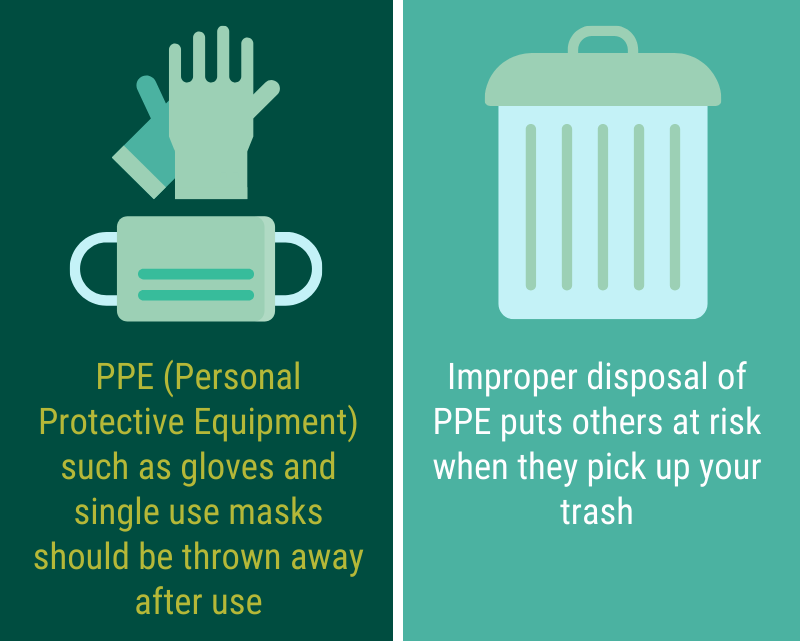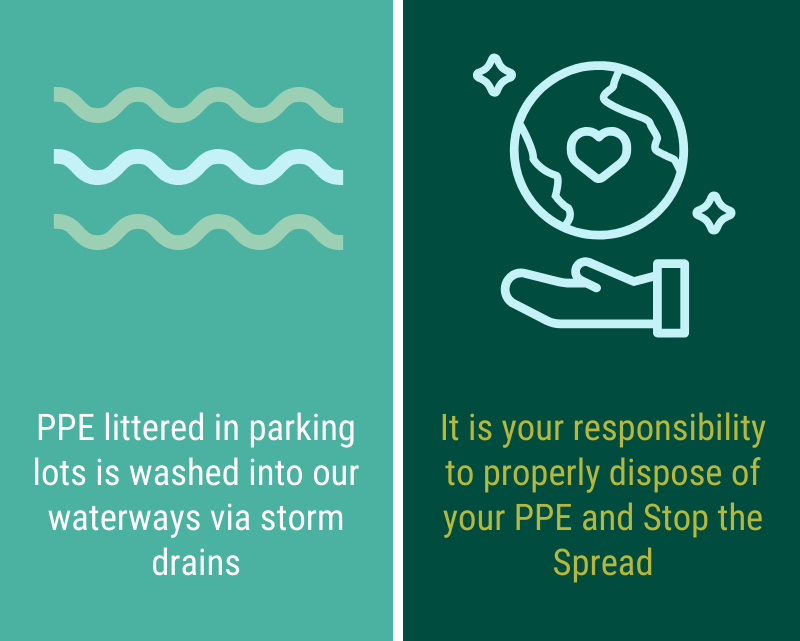 Groups
Group shelters and picnic shelters may not have more than 10 people gathered as we cannot guarantee that there is adequate space for persons to remain 6 feet apart at all times.