The New Walking Trail Addition, at the Lula WELLNESS PARK, IS OPEN FOR YOUR ENJOYMENT!
Down at the Lula WELLNESS PARK has opened the latest addition with a new walking trail that extends from inside the park all the way to Maiden Lane.
Special thanks go to the Georgia Department of Natural Resources for the grant opportunity given to the city to help with the latest addition and to your enjoyment!
This addition is a great opportunity to enjoy nature in a wonderful setting under the tall hardwoods with local wildlife in a pristine environment!
Come watch us grow!
Location 5830 Athens Street, Lula, Georgia
Lula is a city in Hall and Banks counties in the U.S. state of Georgia. The City of Lula sits in a growing area of the region that is experiencing significant economic growth due in part to the new Inland Port (located on GA 365, opening 2021) and the Newly Opened Lanier Technical College both located within minutes of the city. Opportunity is the key as the city manages future growth, and the citizens play a large part in shaping how the city matures. The City is known for that "HOME TOWN FEEL" has wonderful restaurants and activities in the old downtown area.
Things to do in Lula
https://www.cityoflula.com/category/things-to-do/
https://www.cityoflula.com/about-lula/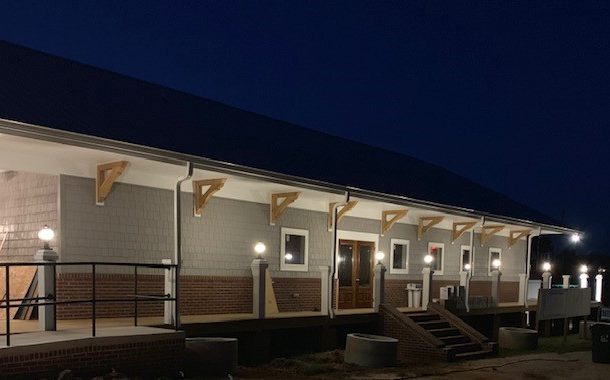 In December the city will begin taking reservations for rental activities. In addition, the city should begin advertising the new position as a  Downtown Event Coordinator, who will administer the Depot activities and assist in downtown development activities, such as expanded " Railroad Days" new community events like "Movies in the Park", Bubble Day! over the next year! Exciting Times In Lula! what a great place to call home.